Thursday, 11 March 2010 06:57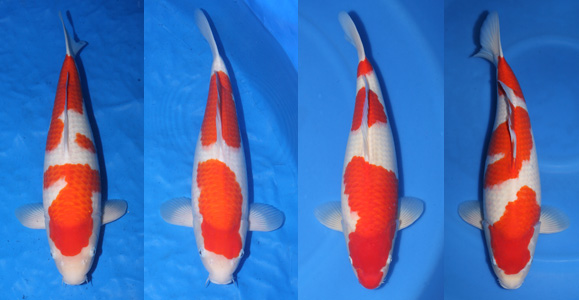 I have been in Japan since March 24th, and it has been an incredibly busy trip so far. Today will be an easy day with a little luck, but things should be interesting from tomorrow, so keep you eyes peeled. The Tosai that we will be obtaining will be just a handful from each breeder, but of very high quality.
The Koi pictured above represent a cross section of last years Tosai, and now measure between 55 and 60cm. We can only get such Koi in very small numbers, as the breeders prefer not to sell such Koi. So, if you fancy a Tosai that can genuinely have a chance at turning into something special, keep your eyes on 'Fish' and 'Blog' pages, as there won't be many, and won't be around for long due to such high demand for Koi of this level.
Fingers crossed...
Mike.