Tategoi Challenge, and new Yume Koi pond
Thursday, 29 September 2011 00:00
It's been several months since the last new update, and there have been many many changes here at Yume Koi! More on that later though...
Last year's Tategoi Challenge winners are finally decided. This year was a tough one, with three very close contenders for the 'Unlimited Class' and two very close runners for the '£700 Class'. The emphasis on the Koi has nothing to do with how the Koi will fare in the Koi Show, but how good a candidate they are for growing up to be good Koi in the future.
With this in mind, the winner of the 'Unlimited' is Joe B from Rotherham, with his Matsue Kohaku that was 38cm as Tosai, and measured 58cm as Nisai. This Koi has a great future ahead of her, and should grow Jumbo very easily. The head and body type of this Koi is good for growing big, and the colour, Kiwa and Sashi combination should give a long lasting quality, with excellent refinement. His prize, is £2000 to use as he sees fit against his next 'Yume' purchase.

Winner of the £700 class, is Andy W of Grantham, Lincs, with a Momotaro Sanke that was tiny Tosai of just 15.5cm, and measured 40cm as Nisai. Whilst it is hard to predict just how big this Koi will grow given that she is still a little small, there is still a lot of promise with this Koi for the future.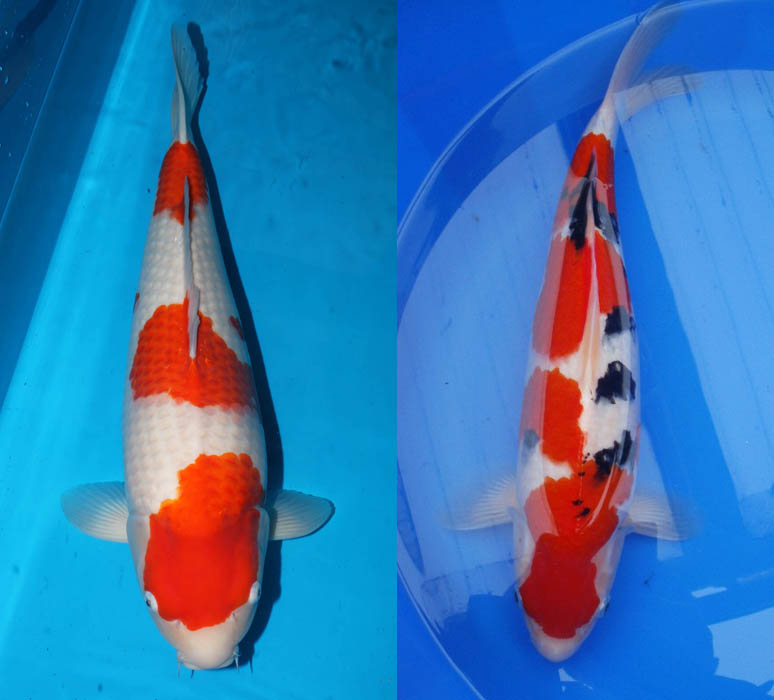 There have been many changes here at Yume Koi such as further revamps on our 1700 gallon ponds, as can be seen HERE, with the biggest one being the construction of a new pond for our highest class Koi.
Despite changes here, we still have too many customers Koi here growing, many of which have been left here without agreement to do so. We need space urgently, and such Koi will need to be collected by the 15th of October. I will be contacting owners of these Koi by email, as we cannot take responsibility for Koi left here.
I will be heading off to Japan on the 16th of October in search of new Koi, so keep your eyes peeled on the website... :-)
Many thanks,
Mike.