Wednesday, 07 October 2009 00:00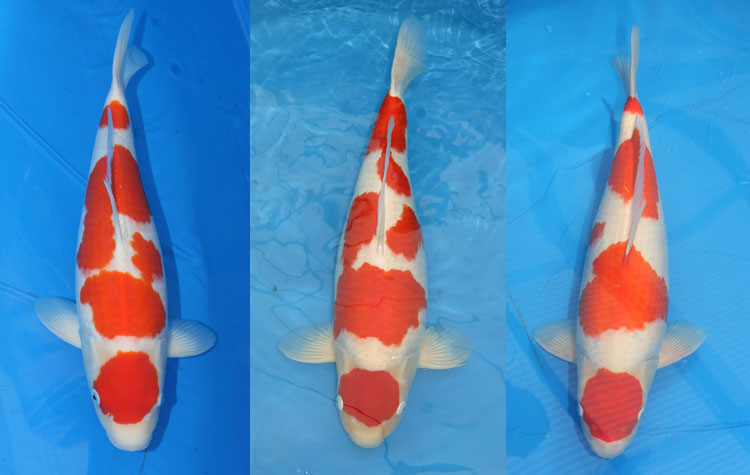 Yes, it's that time of year! On Monday morning (12th October) I will be flying out to Japan, where I will reside until the 19th of November. The Autumn trip for Yume Koi is always a long one, because we don't just go out there in search of 'any old Koi', we go out in search of only the very finest, and from excellent Jumbo bloodlines. This means often having to go back to breeders repeatedly to see certain harvests, so that we can choose before anyone else even sees the Koi!
As you are no doubt aware, Yume Koi's reputation is built solely on selling Koi that can grow to Jumbo, and then making sure that the owner can achieve the Koi's full potential, with many of our customers Koi now having been grown in the UK from Tosai or Nisai, to 80+cm, and several to 90+cm. These achievements have earned us a fantastic reputation amongst breeders, and this is why we so frequently managed to obtain many breeders 'Kashira' (literally the absolute best single fish of the season). Such Koi as these are more often than not hidden away in secret fish houses, where they are offered to clients on an 'invitation only' basis.
The breeders who's Kashira we have sourced in the past, include...
Igarashi
Matsue
Momotaro
Okawa
Omosako
Takeda
Takigawa
Yamamatsu
Yamatoya
The breeders I will be visiting this Autumn, will include (Niigata area) Dainichi, Hoshikin, Igarashi, Murata, Yamamatsu. (Chugoku area) Matsue, Momotaro, Omosako, Takeda, Yamatoya. (Kyushu area) Okawa, Ueno.
On the 18th of November, I will also be attending Momotaro's auction. Having been buying from Momotaro since 2000, and having spent three consecutive Summers at Momotaro learning about breeding/culling, we are in an unrivaled position when it comes to understanding their bloodlines development traits and possible pitfalls. If you have any interest in any of the Koi previewed on Momotaro's website please don't hesitate to drop me a line.
We also have a new 'Videos' page, which can be found under the 'Media' menu. Please browse these at your pleasure.
If you would like to get additional news updates whilst I am in Japan, please subscribe to our Newsletter, which can be found under the 'Media' menu.
Best regards, and most importantly... Enjoy! Mike.