October 21st, the story so far...
Saturday, 22 October 2011 01:49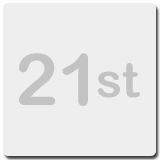 Well, today we went to Takigawa Koi Farm, and then on to Omosako. Omosako have had superb results this year! I have bought three Shiro Utsuris, one of which is one of the absolute best! This Koi is amazing in every respect possible! A very rare animal indeed!

Next stop, is Okawa... I am not looking forward to the 4 1/2 hour drive... I will be at the farm on Sunday afternoon, so wish me luck :-) ...