October 2011
Wednesday, 16 November 2011 02:02
Well, after visiting Omosako on the 14th, we then visited Sakai and Taniguchi yesterday. It was a somewhat chaotic day, and very hard to cram the itinary in before making our separate ways back to our final night's hotels. Because of our massive overstocking at the moment at Yume Koi, I have kept the numbers of koi to an absolute minimum this trip and hence have concentrated only on really high level koi. Once back in the UK, I will be sending out a newsletter with various news updates, and also to request that people collect the massive number of koi that have been purchased and left with us (excluding koi that we have agreed to keep and grow this Summer).

Many thanks, Mike.
Monday, 14 November 2011 06:10
We are now at Omosako, hunting for special Shiro Utsuri. Of course, there are many many good ones here, but finding really wonderful ones to your own individual taste. Interesting so far, but still hunting...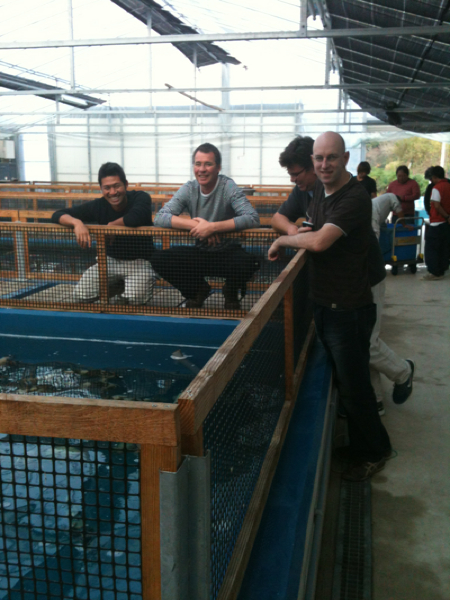 Sunday, 13 November 2011 23:17
Well, despite the blog indicating otherwise, a lot has happened the last few days. A new group of hobbyists arrived on the 11th evening, and on the 12th morning, the previous group departed for Tokyo.
After that, it has been something of a whirlwind, and has not allowed any time for web updates. On the 12th morning, we went to Momotaro, and then to Matsue. Then, yesterday morning, it was apparent that I had food poisoning from the night before (not beer), but nonetheless, we then went on a hike over the mountains to Takigawa, and then Oyama late yesterday afternoon. A few high level Kohaku have been obtained during the last couple of days, and today (14th) we are heading off to Omosako. It won't be long before I come home, at last!...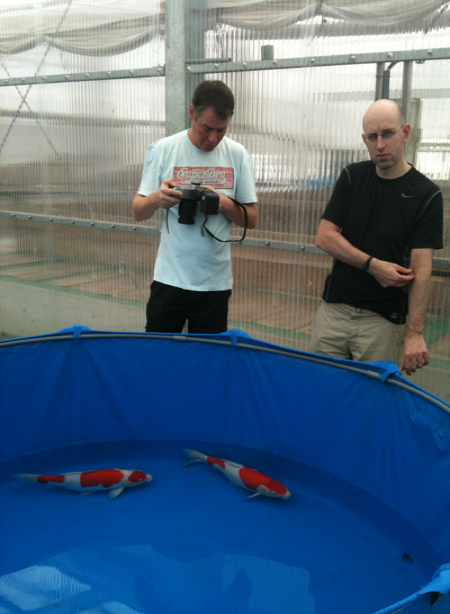 Thursday, 10 November 2011 10:39
A great time was had yesterday at Omosako, but sadly I don't have Internet this evening to upload pics. BUT, I have managed to fix my iPhone blog software, and do have a pic from today on the phone I can upload :-)

We went out with the Okawa brothers for dinner last night, and then visited the farm this morning. The owners of the koi pictured below are with me, and are ecstatic with their Okawa Kohaku! I bought this kohaku when she was Nisai of 52cm, and sold her to her owners a week or so later. She then measured 65cm as sansai, and now measures 75cm as Yonsai (4yrs next June). This koi is simply wonderful with an absolutely perfect body line, extremely high quality, and sublime pattern! Koi of this level are very few and far between, and I think is a testament to the kind of koi we so frequently obtain as stock at Yume Koi. She is definitely a 'Yume Koi' ;-)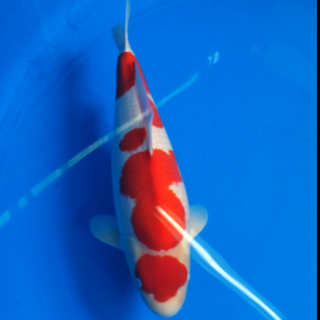 8th Nov, Matsue, Takigawa
Tuesday, 08 November 2011 10:49
After staying last night at Matsue Koi Farm, we visited the farm this morning. A number of Koi were viewed by the hobbyists with us, as well as these two that we have already purchased. It was an interesting morning. These two are 59 and 60cm Nisai, and of the highest level.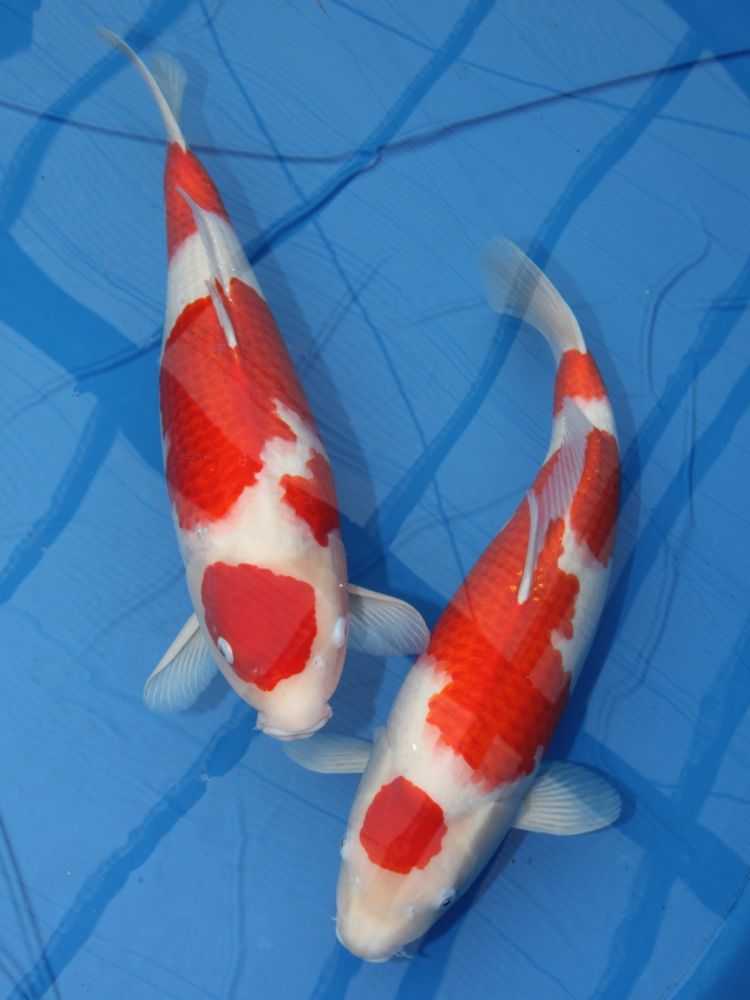 After Matsue, we went briefly to Takigawa Koi Farm (we will return there) and are now in Kure city, to visit Omosako in the morning. Tomorrow afternoon will be a long and tiring drive for me, as we are going back to Okawa Koi Farm...
Monday, 07 November 2011 23:05
Well, after leaving Omosako, I headed back down to Okawa, and on the 6th, traveled back up to Hiroshima, as I had an appointment at Sakai the following morning.
At Sakai, I had to get hold of a very good Sanke for a UK customer, and selected this one below that will be coming home for her happy new owner...
After that, I went to Okayama to pick up my first hobbyists group and took them out to Matsue, where we stayed last night. Today will be a tough one, with more updates later...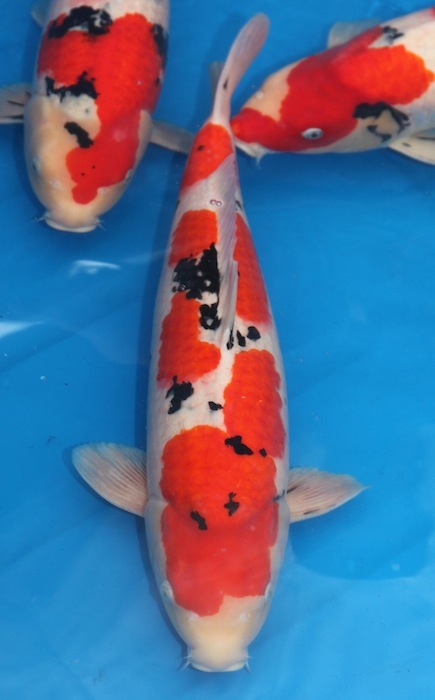 4th November, Takigawa Koi Farm
Sunday, 06 November 2011 11:55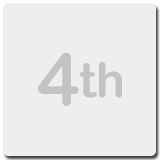 On the 4th, I went back to Takigawa Koi Farm to photograph some customers Koi, and also to obtain a couple of special Koi that have been requested by customers.
After doing this, I then headed down to Omosako to obtain fish for other dealers.
3rd November, Matsue's last Nisai harvest
Sunday, 06 November 2011 11:41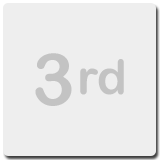 Well, I have been just about everywhere over the last few days, so will now backtrack to the 3rd of November...
The 3rd of November, was Matsue's final Nisai mudpond harvest. I was very excited about this, as I had some customers Koi in this harvest, as well as being excited about what else might be in store for me. The customers Koi that were harvested were ones we sold in the Spring. They weren't ones that we had decided to leave out, but merely ones that customers had bought and requested to stay out before our shipment to the UK. As such, I think is a great testament to the level of Tosai that we obtain and sell, as well as the success rate of such Koi. Forgive me for blowing my own trumpet, but people tend to regard a breeder as being en-vogue, and rush out to buy Tosai from such breeders in the hope of being able to sell them quickly, but the results obtained with such Koi tend to have a damaging effect on the reputation of the breeder. This isn't the fault of the breeder, but the fault of the dealer who has since concluded in his own mind that the Koi don't live up to the 'hype'. And this, is the reason why I always stress that the Koi we buy should be regarded as 'Yume Koi', because if regarded in this way, if the Koi don't work out well, then it is our fault for buying the wrong Koi, not the breeders fault.
The first of the pics of Koi in the bowl, is Matsue's Kashira which we bought, and have already sold. The others are ones we sold as Tosai, with the second being the over-all 'Kashira' of some 63cm as Nisai. Yes, I am proud of that, and so is her owner! Enjoy...


3rd November... online again! :-)
Wednesday, 02 November 2011 22:30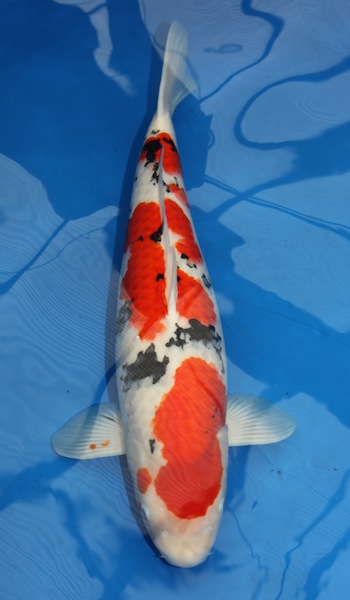 Well, I am back up and running with the computer, to a fashion anyway ;-) So, what have I been doing?
On the 31st of October, and 1st of November, I was at Momotaro. This was for the purpose of photographing a few Tosai, and also to check on the Sanke you can see here. We bought her when Nisai, and sold her as Sansai. She is now Yonsai (4yrs) and 77cm. We have big dreams for this Koi for the future, especially as she is the only one we left there. Her body type is perfection for growing Jumbo and carrying a good strong body. Her colour is also ideal to last well over the next few years, so who knows?... Normally, I ship all of the top level Koi back to the UK, but in instance I left her out so that she could effectively be sent anywhere if sold.
On the afternoon, I left for Matsue, and have been there since. There have been a few things happening here, but I initially set up the dates for this trip to suit certain parties of clients, and one had to drop out, hence a few 'free' days.
Two days ago, I obtained two very high level Nisai. One of them has generated more interest than any other Koi I have bought before. The Matsue brothers call her 'Picasso'. She won't grow Jumbo so easily, but 80cm is no problem, with her bing the kind of Koi that will do well at Koi Shows whilst growing over the coming years. The other Kohaku is perfect for growing Jumbo. These can both be seen on the 'fish' pages.
Yesterday morning, my laptop broke, so I spent most of yesterday getting it sorted, and getting things back on track.
For the next few days, I now have plans, and today is a particularly exciting day for me! You'll have to wait until later though... ;-)
Thank you,
Mike.
2nd November, Laptop has died
Wednesday, 02 November 2011 01:35
Hello,
I am typing this on the hotel computer...
My laptop`s hard drive has broken, so I am unsure as to how long it will take to fix. In the meantime, you can still get hold of me on email, or through our Yume Koi Facebook page.
Sorry about this.
Mike.
29th, Takigawa Yonsai Harvest
Saturday, 29 October 2011 11:53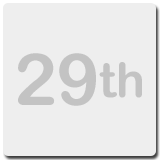 After a lazy start at Okayama, I drove a nice steady drive down to Takigawa, as three very special Yonsai that I had sold a year or two ago were being harvested. I am very pleased with the results too! One Showa we sold as Nisai of 52cm, was 60cm as Sansai, and now 67cm with stunning quality.
The two Sankes I sold have grown from 63 and 66cm, to 70 and 73cm respectively. These three Koi are of the absolute highest quality. Tomorrow, we head back to Okayama, from where Darren will return to the UK the following morning. I am hoping to get some photos of a handful of Tosai Sanke that I bought in the Momotaro Auction yesterday.
Saturday, 29 October 2011 11:37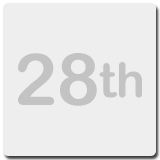 Well, on Thursday, I succeeded in finding one more super-special Shiro Utsuri from Omosako's absolute top level Nisai. You can find her in the 'Fish' pages.
The Momotaro auction was in interesting one, and I managed to get hold of one fantastic Sanke, and equally fantastic Kohaku. I obtained two other Nisai that were more reasonably priced as well, and a handful of Tosai Sanke. The Nisai can be seen in the 'Fish' pages.
Saturday, 29 October 2011 05:15
As we arrived at the farm and walked towards the office, Takahiro stumbled out of the opposite fish house saying, "I dropped in pond!" after taking a couple of photos, Takahiro laughed saying, "please don't take a picture!". Alas, it was too late! ;-)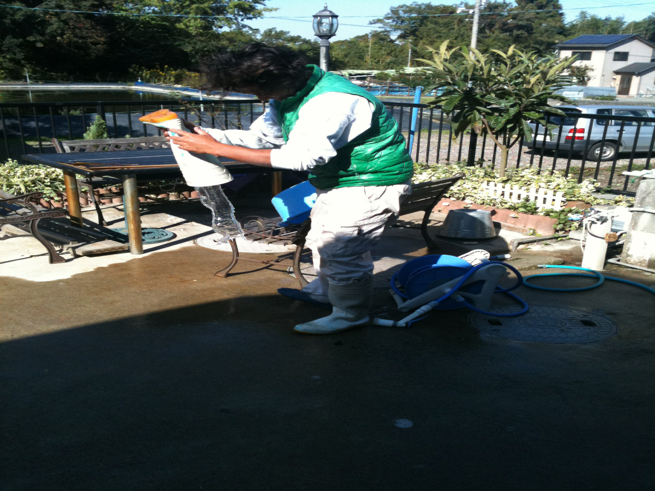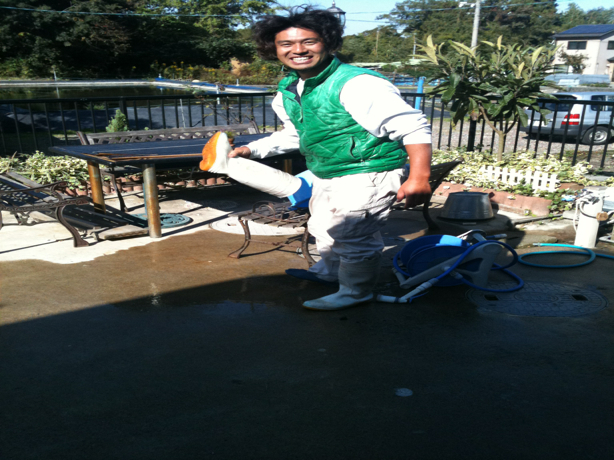 Anyway, after searching hard through all of the top Nisai, I managed to find another irresistible Nisai from Panda Jr. She is now on the 'Fish' pages.
Thursday, 27 October 2011 04:07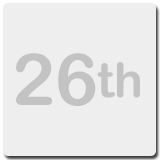 Went back to Matsue, to photograph the few Koi that we have left out this Summer. Usually, we try to ship even the highest level Koi back home, as leaving Koi in the mud ponds is fraught with risks.
The latter five Koi in this gallery are the ones we have left Japan, with the last two of these still being available for sale, at 66 and 64cm (sansai) respectively. The Yondan, Maruten Sandan, and Nidan are all Yonsai, so this will give you a good idea of the level of these fish when we obtained them as Nisai. Of course, it would be a mistake to assume that everything from any given breeder turns to gold, as this isn't the case. Koi such as these are few and far between, and the exception to the norm at any farm. But, as you can see from the gallery, with careful selection for all the right criteria, a good result can very frequently be achieved. Such Koi as these may be a high price, but in reality, they are not expensive. An expensive Koi, is an overpriced one! With high price, come high expectations, which is often quickly followed by big disappointments. We take great pride in obtaining extremely high level Koi, and selling them with very low margins. The result, is perhaps, what you could call a cheap Koi? (cheap for the price!) ;-)
Right now, I am at Omosako looking for another very special Nisai. Tomorrow, is the Momotaro auction, so I hope to find good Sanke there! If you have seen a Koi on the Momotaro website please contact us, and we will try to get it for you (assuming I think it is worth having).
Sunday 23rd - Okawa and Ueno
Sunday, 23 October 2011 23:27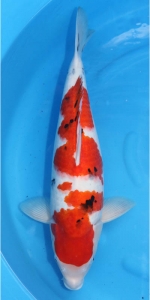 Well, today was spent at Okawa, and Ueno. At Okawa, I obtained a wonderful Nidan Kohaku from 'Honmei' line, and a beautiful Sanke of Momotaro Mako x Dainichi Sadazo lines.

Sadly, at Ueno, I drew a blank this time. I found a wonderful Nisai Showa, but her pectoral fins weren't quite right. The Koi was fantastic in every way, so it was such a shame. C'est la vie...
This morning, we are going to watch the last Nisai harvest at Okawa, and then head back up to Hiroshima.
October 21st, the story so far...
Saturday, 22 October 2011 01:49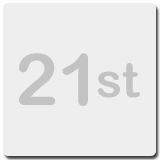 Well, today we went to Takigawa Koi Farm, and then on to Omosako. Omosako have had superb results this year! I have bought three Shiro Utsuris, one of which is one of the absolute best! This Koi is amazing in every respect possible! A very rare animal indeed!

Next stop, is Okawa... I am not looking forward to the 4 1/2 hour drive... I will be at the farm on Sunday afternoon, so wish me luck :-) ...
Wednesday, 19 October 2011 23:30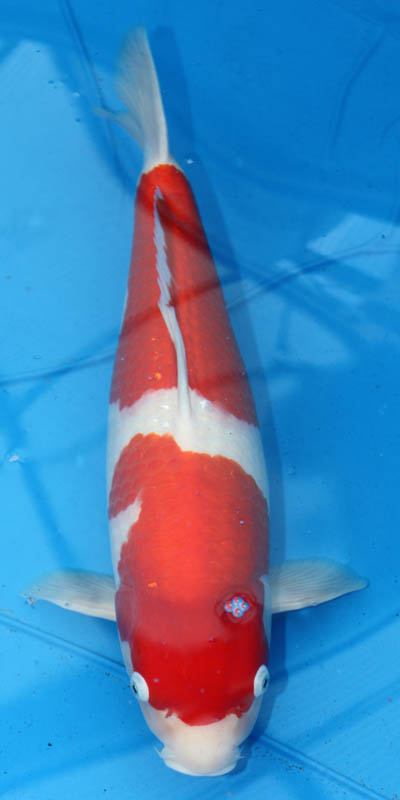 On the 18th, I went to Matsue, and then Omosako. I spent my Birthday evening with Takahiro Omosako, as per every year.
Having sorted out with breeders as to what Koi they will have on what dates, I have now started to buy Koi. There are three Nisai from Matsue, and two from Takigawa. It should be duly noted that the smaller of the two Takigawa Koi was in a mud pond with all it's siblings whereby the Koi hadnt eaten in the last two months because of the water being no good.
So, in this instance, all of the Koi came out a little small, and thin.
That said, I am absolutely confident that the Maruten Yondan that was in this pond, will quickly make up for lost time, and become a wonderful Koi in the future!
In the case of this Koi, I have take the bold step of putting the price on the website, but the price reflects how the Koi is now, and once she is safely back in the UK and putting on weight, her price will be adjusted accordingly.

Darren is with me as of yesterday, and this morning, we are heading back to Matsue Koi Farm. I have a schedule planned now, but it will all have to be a box of surprises ;-)
It's not just us that's been busy this Summer!
Monday, 17 October 2011 06:23


I thought we were busy this Summer at Yume Koi having built a new fish house... It seems Takigawa-san felt the same way and built one of his own! It's not really a new facility though, but a revamp of one of the older houses, and enlarged to house some other ponds that used to be outside.
Monday, 17 October 2011 03:31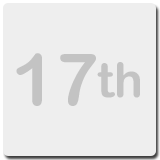 Well, I have arrived in Japan, and am currently on the train heading towards Hiroshima. When I arrive there, I will pick up my car, and head up to Takigawa Koi Farm. The next couple of days I will spend finding harvest schedules, and what kind of koi will be available. I am very excited about this trip, as having spoken to a few of the breeders yesterday, it seems that it has been an excellent Summer...
Friday, 14 October 2011 07:54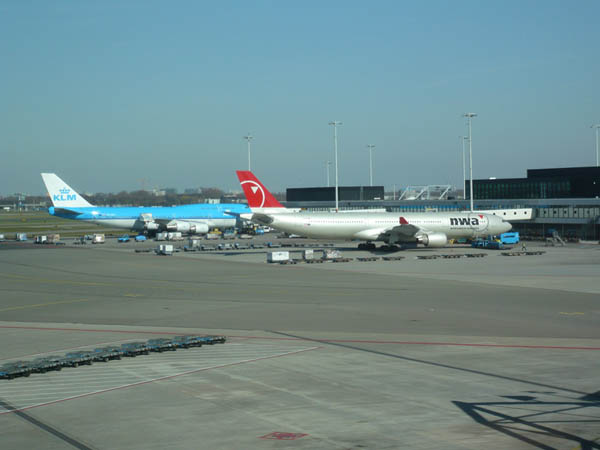 Sunday the 16th of October will see me once again head off for Japan in order to select from the very highest grade koi available.
Things vary greatly from one year to another, and from one breeder to another. Whilst I have a lot of hope of what I can get hold of, I also have no idea how good the breeders good fish will cost, or just how good they are until I see them.
Fingers crossed!...