Monday, 02 March 2020 09:28
With a great sense of anticipation, Yume Koi Japan will will very soon become a reality! Situated in the heart of the Hiroshima breeders, we are looking to broaden our horizons and start building small worldwide network of dealers who wish to work closely with us. We also have some fantastic Koi for sale, which we intend to raise ourselves in Japan with the intention of taking them to compete at the top level Koi Shows! If you have any interest in trips with us, or participating in the many exciting things we have planned, please contact us by email, WhatsApp, or phone on either +447909916949 or +818042666949.
Many thanks, Mike.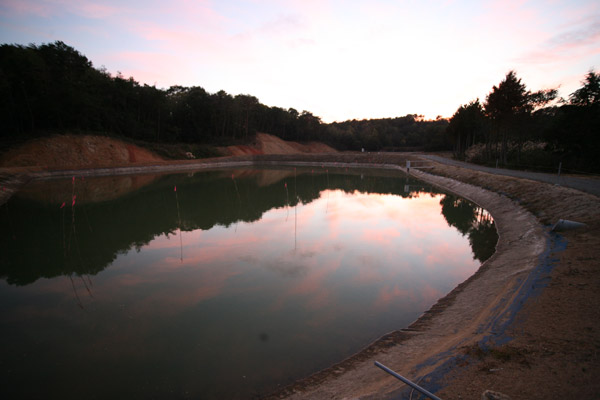 European Shinkoukai Koi Show, new Koi, and BKKS National...
Friday, 10 May 2013 17:20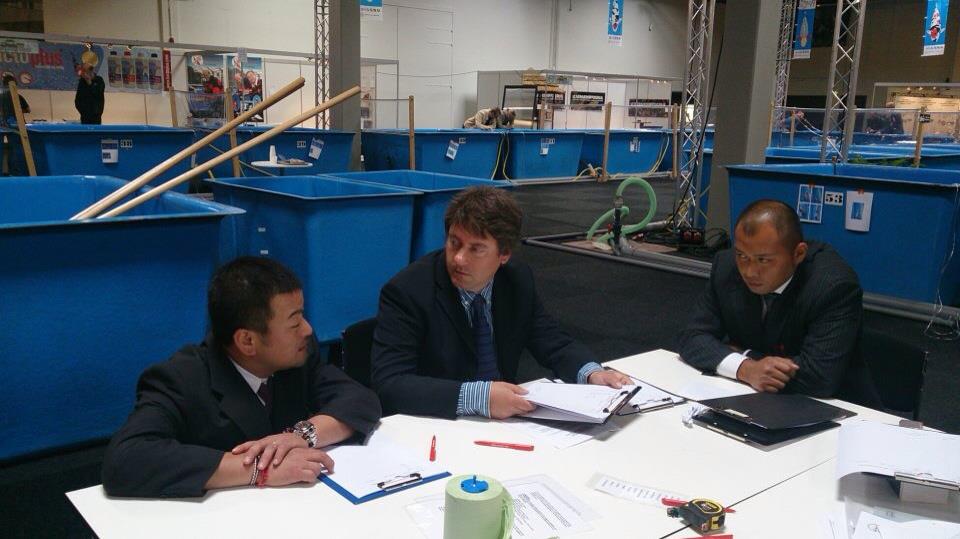 First off, the new Koi arrived on Wednesday, and are doing well. These Koi include two Tosai that have been donated by Matsue Koi Farm, and Omosako Koi Farm for the BKKS National Koi Show, which will be held on June 22/23rd. We have shipped back the rest of the Auction Koi in a separate shipment this evening, which will be quarantined and taken to the Show by Koi Collection in Coventry. If you wish to have an exhibitors vat at the Show, you can book and pay for one online by CLICKING HERE. I will be doing a more elaborate news update on this when I'm back in the Country next week.
As I type, I am Holland, where I have been judging the European Shinkoukai Koi Show. As part of a team of seven judges, I was embarrassingly elected as head judge, a great honour. It has been a crazy day today, as there was a lot of Koi to judge, and seemingly little time. But, we managed to get it all done by my estimated time of 5.00pm, with two minutes to spare.
Tuesday, 16 April 2013 21:32
Well, I'm back in the UK now, and the Koi are due in imminently. Gary has done a superb job of looking after everything in my absence.
Jan 2013 - All Japan Show trip...
Tuesday, 29 January 2013 12:27
Well, it's that time of year already!

I am in Amsterdam, about to board my flight to Osaka. I will be in Japan until February 11th, and aside from visiting the All Japan Show, I will be trying to find just a handful of specimen Koi, so keep your eyes peeled! If you have any requests for Koi, please drop me an email. My UK phone isn't working here in Amsterdam, so I can only assume that it won't work in Japan. So, please call me on my Japanese mobile if you need me +81 804 266 6949.

Many thanks,

Mike.
Thursday, 25 October 2012 05:14
Well, this morning was an early start, as it was one of Omosako's Sansai/Yonsai mud pond harvests, of which two of our Koi were to be pulled up. There was some 114 Koi in this big mud pond, and the results seemed to be particularly good. Sadly, the only Koi not to come up, despite three times netting the pond, was one of ours. Hopefully, she will come up in a few days time...

In a few minutes, we will hit the road back to Matsue, as I need to obtain some more Koi, and also need to see some of our customers Koi that were harvested yesterday. It's all exciting stuff!!! :-)